THE Hyundai strengthens its range with the new Kona, electrified model has upgraded technological development and remains as comfortable as their predecessor. It belongs to the category of B-SUVs, with a pure electric version (EV) as the protagonist, while the range is completed by EV versions (basic or long-range), fully hybrid (HEV), those with an internal combustion engine (ICE) as well as the sporty N Line versions. In its exterior appearance, the new model offers a more dynamic design and upgraded dimensions, with a complete package of new technologies such as the double 12.3-inch screen, and the Connected Car Navigation Cockpit (ccNC).
In particular its purely electric version, the KONA Electric it offers a purely electric range of 490 kilometers. In the field of assistance systems, the new model features the advanced driver assistance package SmartSense (ADAS) and safety systems Hyundai SmartSense, including Level 2 Autonomous Driving, Forward Collision Avoidance Assist (FCA), Blind Spot Monitor (BVM), Remote Intelligent Park Assist (RSPA) and Driver State Monitoring (DSM). The driver can see its functions through it Head Up Display displayed on the windshield in a 12-inch viewing area on the windshield.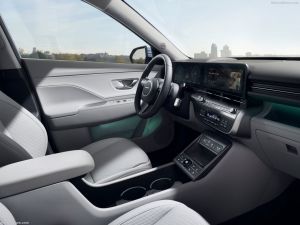 The all-new KONA takes connectivity to the next level with continuous Over-the-Air (OTA) software updates, allowing car owners to save costs and maintain their cars with the latest software. reaches 466 liters.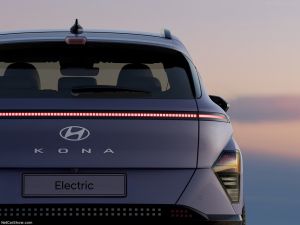 Among the systems, the Driver Status Monitor (DSM) stands out, which uses the interior camera to analyze the driver's face and, in case of drowsiness or inattention, to alert him or intervene, if necessary. The all-new KONA is expected in Greece next June, and correspondingly the electric (EV) KONA in October 2023.
Source:Tanea