COSMOTE Gigamax Family Unlimited offers unlimited data and calls for only €29 per month for each of two cellular connections. COSMOTE subscribers and their family members can enjoy unlimited communication at incredibly high speeds for only €29 per connection.
The offer is valid for subscribers with two new Family Unlimited mobile connections combining fixed-line COSMOTE. The 1The Fest is completely free. In the COSMOTE Gigamax Family Unlimited tariffs, the customer can add up to 2 additional connections for €14.63 per connection.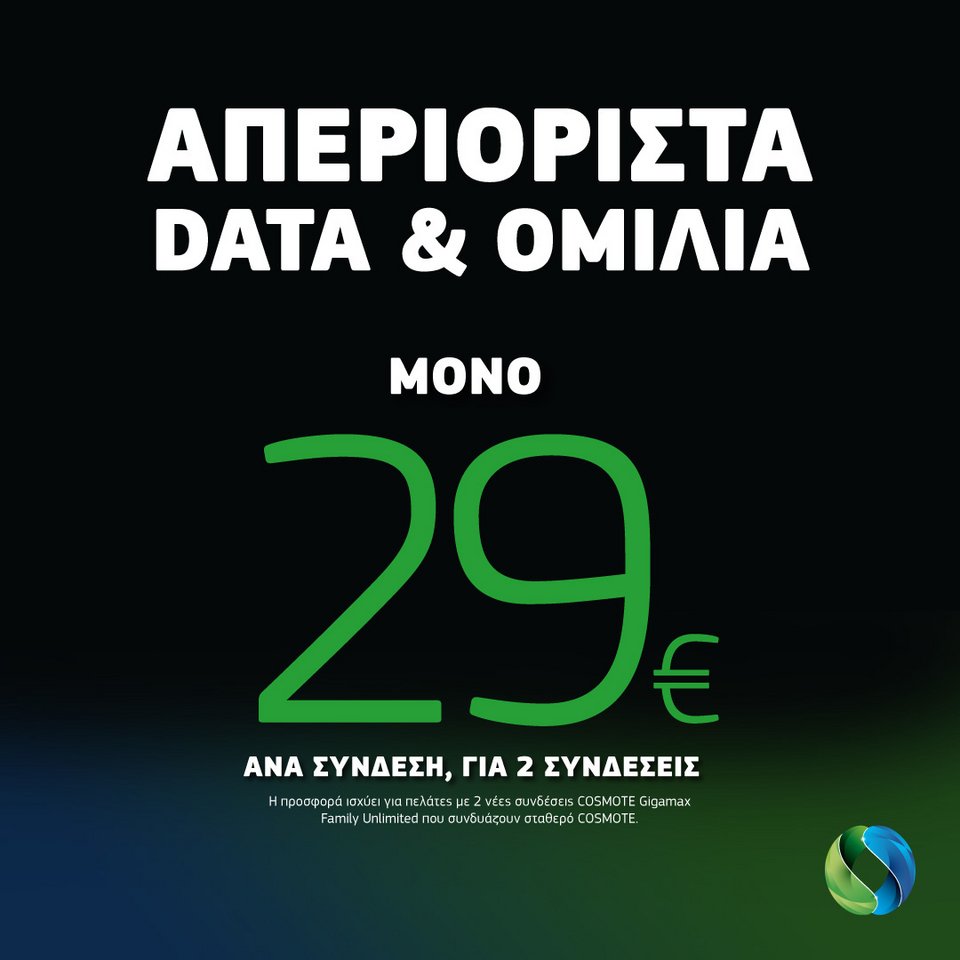 With the COSMOTE Gigamax Family Unlimited
Subscribers can communicate, stay connected and entertained wherever they are with peace of mind, and more than double the download speed of the award-winning for 6The
Year in a row as the fastest mobile network in the country, according to Ookla®. The COSMOTE network also received the "Best in Test" certification from umlaut for 8th place for mobile internet and voice servicesThe
continuous time. The COSMOTE 5GThe greater than 5G
network in the country1provides nationwide population coverage2
exceeding 80%, while coverage in Athens and Thessaloniki has already reached 97% and 90% respectively. The network is developing dynamically, with the goal of nationwide population coverage of 90% by the end of 2023.
1
According to the data published on the websites of the providers
2
Population coverage refers to outdoor population coverage
Source:Iefimerida